WHY US?
As a corporate secretary, Orion can have an important role as a governance professional in all types of organizations in the private, public, and not-for-profit sectors. We believe that having good governance is more than just complying with laws, regulations, standards, and codes but it is also about creating cultures of good practice in businesses.
We, as a corporate secretary act as a bridge for information, communication, advice, and arbitration between the board and management and between the organization and its shareholders and stakeholders. To fulfill this role, the corporate secretary needs to be fully aware of the powers, rights, duties, and obligations of all of these groups. Hence, this is why we believe that Orion will be perfect for you and your organization. Our team members have years of experience in this field.
Our professionals are ready to assist your business/organization by identifying what should make up of the correct infrastructure for each one of them. In addition, once the correct infrastructure has been identified, Orion will assist your organization by creating the culture and the relationships required to ensure that the infrastructure is implemented, managed, and maintained effectively for the success of the organization.
Orion acts with the highest integrity and independence in protecting the interests of the organization, its shareholders, and others with a legitimate interest in the organization's affairs. Our team will also assist you in the development and improvement of your organization, ensuring that everything stays in line with the statutory and regulatory requirements.
innovation
To thrive in the competitive business world, one must be willing to adapt and change, when required.
Depending on only one thought, technique or methodology will not get the kind of business improvement you are looking for, but there are certain business innovation techniques that when exploited together and applied correctly, will guarantee success.
About Us
Orion Secretarial Services was incorporated to provide clients with corporate secretarial services. Orion offers an extensive range of management services to domestic companies ranging from small stand-alone, medium-sized companies to large companies (start-up companies, listed and regulated public limited companies). The company has also established excellent working relationships with a myriad of stakeholders and government bodies, providing good quality services to our valued clients, and ensuring that their business thrives.
Our qualified and experienced team of company secretaries, legal advisers, and accountants provide a wide selection of services to our clients; setting up of a company, keeping the company in compliance with its local laws, including holding annual meetings, and filing mandatory reports. Orion can take as much or as little of the responsibility of running and maintaining a company's statutory obligations as per your liking.
We also offer assistance in foreseeing changes in customer priorities and the competitive environment, alongside planning clients' businesses and improving their operations.
Ajmal Torabally
Ajmal is the Co-Founder of Aarmando Group and has over 12 years of experience in accounting, tax and advisory services. He serves as the strategic thinker and provides a strong leadership in human resource, planning, forecasting, company growth and expansion of objectives to local and foreign market environment.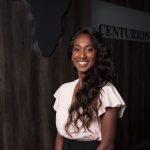 Keseena Chengadu
Keseena is a holder of LLM in International Business Law and has been in the corporate Legal field for the past 10 years, setting up a consecutive number of companies and managing a good dozen of them over the years; helping and advising businesses is her passion.
creative
Companies or enterprises operate in a highly competitive environment nowadays, which makes it crucial to be creative.
The element of creativity is what will give rise to new ideas, encourage employees to think outside the box and open doors to new opportunities. The effects of rising complexity calls for CEOs and their teams to lead with bold inventiveness, connect with customers in imaginative and creative ways and plan their operations for speed and flexibility to position their organizations for success.